SALT SHORTAGE?
NO NEED TO WORRY IF YOU ARE USING LIQUID DEICER !!!
BULK DELIVERY OF LIQUID DEICER FOR AS LOW AS 45 CENTS PER GALLON
(Metro Detroit area only - 4000 gallon minimum delivery) other areas higher due to transportation costs

METRO MELT OF DETROIT



Liquid De-Icing Products & SNOW Services

FEATURING:


METRO MELT DS330, DS400 & DS500 DE-ICING SPRAYERS
&

PANTHER PINKTM LIQUID DE-ICER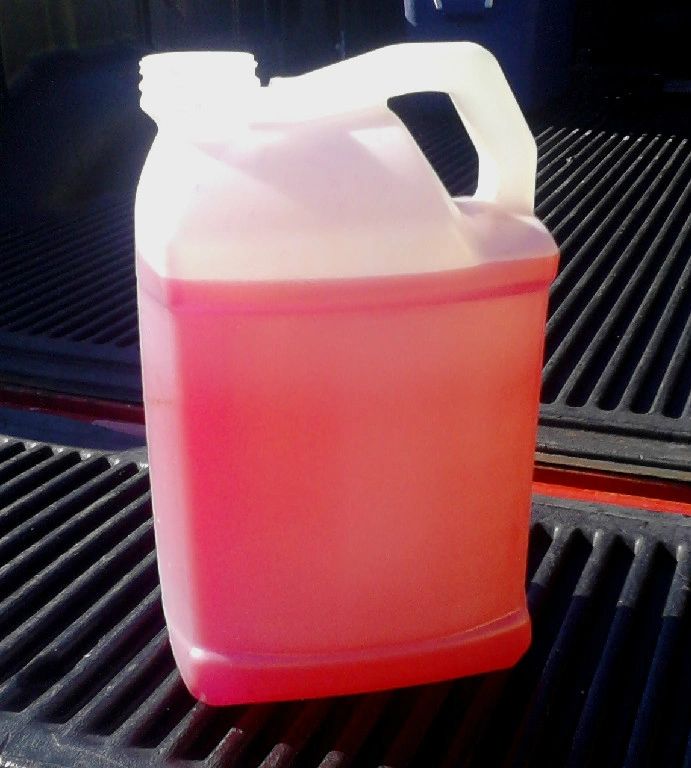 Think Pink
LIQUID CALCIUM CHLORIDE / MAGNESIUM CHLORIDE
TANK FILLING BY APPOINTMENT DURING SNOW & ICE EVENTS ( WARREN LOCATION )
BULK DELIVERY OF LIQUID DE-ICER AVAILABLE (5000 GALLON MINIMUM - 4400 out of state )
METRO-MELT LIQUID DE-ICER SPRAYING SYSTEMS
BULK DE-ICER POLY STORAGE TANKS FROM 500 - 1650 GALLONS
OUR DE-ICER CAN SAVE YOU UP TO 80% OFF THE COST OF BULK ROCK SALT
WE OFFER COMMERCIAL SNOW PLOWING & DE-ICING SERVICES
Metro Detroit's most trusted winter services provider Since 1985.

(586) 563-3990



ICE CONTROL:

Everyone knows that CALCIUM CHLORIDE works better than regular bag salt when it comes to de-icing your parking lots, driveways, and sidewalks. But most people don't buy it because of the huge price difference.

What you may not realize is that the expensive "CALCIUM CHLORIDE FLAKE" is actually made from the "LIQUID CALCIUM CHLORIDE" that we sell. Flake is made through a very costly evaporation process that transforms the liquid into a solid.

We can easily show you how to distribute the liquid in the winter and save a ton of money using "LIQUID CALCIUM CHLORIDE" instead of rock salt.


Unlike rock salt...


LCC is much more efficient than rock salt. By weight, every pound of LIQUID CALCIUM CHLORIDE will treat 2-3 times the area of a pound of rock salt. This means that you can fill up half as often, saving hours of precious time and completing your work much faster.
Considered a "Green Friendly" product.
LCC is environmentally safe because of its low toxicity to plants and animals, its resistance to migration in soil, and the small quantities needed.
LCC is safe for pavement, hardscapes and metal. In fact, LIQUID CALCIUM CHLORIDE has been found to be only nominally more corrosive than the normal weathering process.
LCC never changes it's consistency, even when stored for long periods of time, no matter if the temperature is 100 degrees or 30 below zero. This means that you don't have to waste product by emptying your tank at the end of each day!
Our prices do not change with the demand of the product.
It works at much lower temperatures than rock salt.
It is cleaner! (No more salt spots on the rugs and carpet)
LCC is readily available in virtually unlimited quantities. LIQUID CALCIUM CHLORIDE is a naturally occurring material which, because it is used in a variety of applications (such as dust control, ice control and concrete forming), is easy and inexpensive to obtain.
It is much more cost effective. Just 275 gallons of "LIQUID CALCIUM CHLORIDE" will treat roughly the same area of 5-9 tons of rock salt.

There are also many benefits to using "LIQUID CALCIUM CHLORIDE" with rock salt (pre-wetting):


Lower freezing point.
Wet salt sticks to the road better than dry salt.
Wet salt begins to work immediately instead of having to wait for the salt to create it's own brine mixture.

Road commissions have been pre-wetting salt with ""LIQUID CALCIUM CHLORIDE" for decades and it's popularity is growing.

FOR SNOW REMOVAL SERVICES - SEE WINTER SERVICES PAGE
magicsalt magic salt clear bare ground bulk rocksalt turboturf turbo turf snoex snowex truckcraft craft truck monroe fisher western blizzard meyer boss plow snowplow plowing spreader sander peladow dragon lesco 4csprayer.com blades exmark hustler bobcat walker toro bunton dixie chopper sno dogg salt dogg antiicing chicago cleveland inianapolis columbus cincinatti dayton akron pittsburg erie buffalo rochester albany new york boston trenton nj pa ny ct ma ri vt nh oh in il ky tn mi east coast omaha fargo denver st. louis joplin st. paul green bay madison gary south bend kalamazoo battle creek benton harbor grand rapids lansins flint saginaw traverse city grayling houghton higgins michigan ohoi penn illinois indiana wisconsin kentucky ford chevy chevrolet gmc dodge ram f150 f250 f350 1500 2500 3500 flink hi-way highway root curtis hospital schools office concrete safe asphalt parking lot downtown detroit fraser troy clawson royal oak southfield hazel park chesterfield mt. clemens