WE FILL TANKS
BULK LIQUID DEICER FILLING STATION
Daily Hours M-F 8-4:30

Open 24 Hours During Storms
Location:
27055 Trolley Industrial Drive
Taylor, MI 48180




Liquid "Panther Pink"TM De-icing Products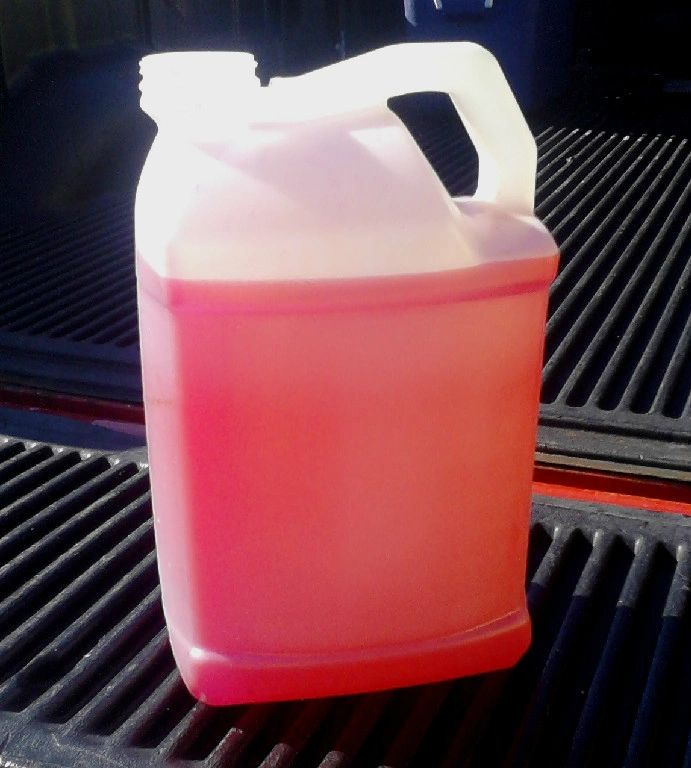 Our Formula Will Not Stain Pavement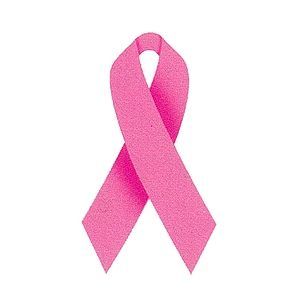 Think Pink


Benefits of using our de-icer are...
Considered a "Green Friendly" product.
Our product contains both CALCIUM and MAGNESIUM CHLORIDE.
It effectively melts ice to 25 degrees below zero.
The liquid never changes it's consistency, even when stored for long periods of time, no matter if the temperature is 100 degrees or 30 below zero.
The liquid does not have to be applied to every square inch of the area you are de-icing. Remember, the liquid will travel via tires into the parking spots. Unlike rock salt, a little bit of material goes a long way.
For as little as $29.50, you can de-ice the same area as 1 ton of rock salt.
Cities and counties have been using this proven product for over 30 years. They don't use it specifically, because they usually don't have a problem getting salt, and when they do buy salt, they don't pay the price that private contractors do.
One more huge benefit is demonstrated in this example...Say you get 3 or 4 inches of snow. You plow then de-ice a parking lot, then hours later, a second wave of snow comes, dumping another 3-4 inches of snow that must be plowed. After you re-plow the lot, you will not necessarily have to re-apply the liquid de-icing agent. Remember, the liquid is at ground level, your plows can't touch it. If you use rock salt instead of liquid de-icer, half of the rock salt you applied earlier will be scraped up into the snow piles in the corner of the lot.
Bulk is available for delivery for as low as 45 cents per gallon. (5000 gallon minimum)
Panther PinkTM
Liquid De-Icer Sprayers
Leasing & Lease-to-Buy Options are available by contacting:


Tim Schut New Equipment Leasing, Inc. www.nelinc.com
(800) 589-3336




Voted Best De-Icing Sprayer by SEMSA
DS330 4C De-Icing Sprayer
State of the Art Gas Unit
$9999.00
Now ONLY $9495.00
save over $500.00
330 gallon tank
Dependable Honda Engine
Banjo Pump
Made from Aluminum & Stainless Steel
Sprays up to 40' - 3 Lane Coverage
Adjustable Spray Wand with 100' of hose
Self Filling System
Spray Boom Fits 2" Trailer Hitch
T-Jet Nozzles
Wireless Remote Control
Can deliver up to 150 g.p.m.
Fully adjustable spray tips
LED Light Flashes While Spraying
Back Up ( Reverse ) Light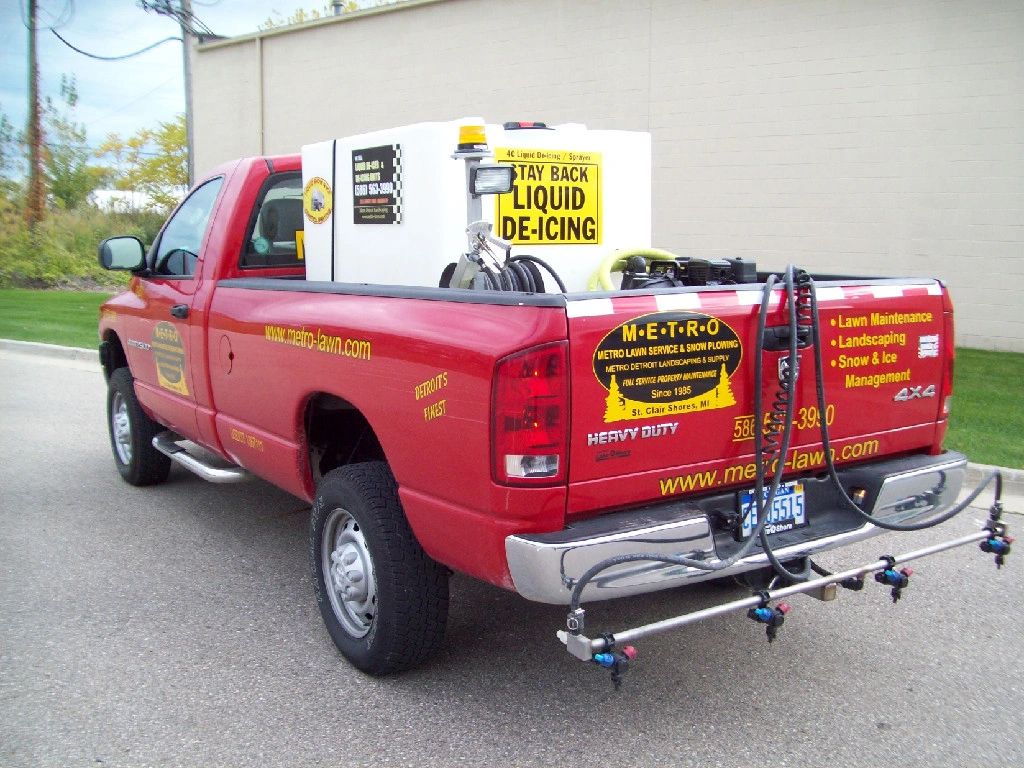 NEW FEATURES THIS SEASON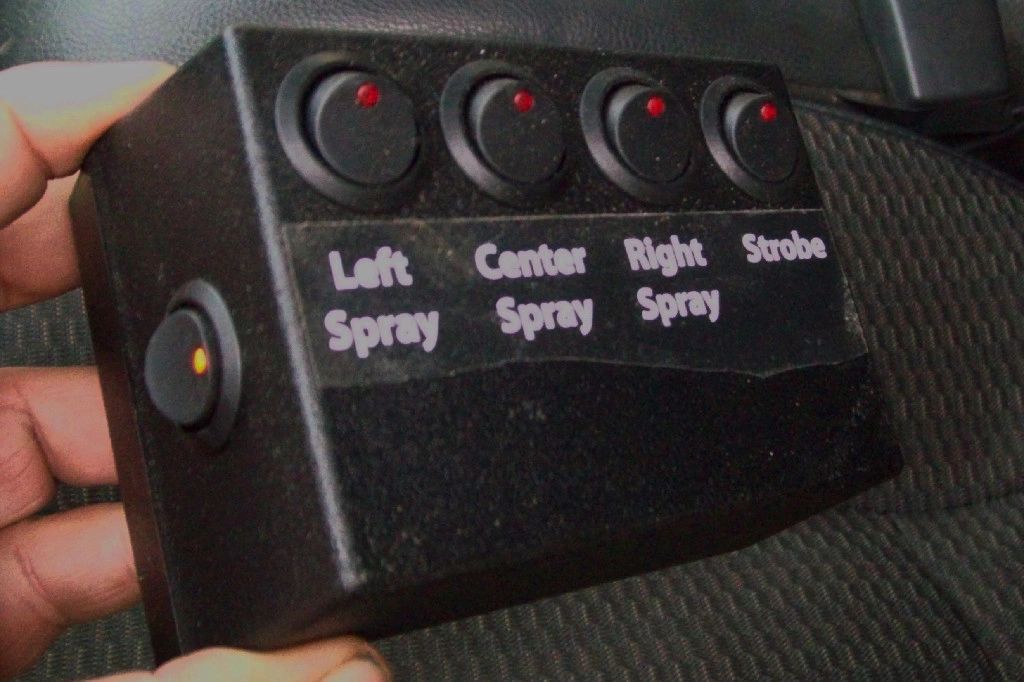 EASY TO USE - REMOTE UNIT
BUILT IN SIGHT GAUGE
HEAVY DUTY TANK WITH SUPPORTS
STILL THE BEST AVAILABLE
RUST FREE ALUMINUM FRAME
WATERPROOF ELECTRONICS AND CONNECTIONS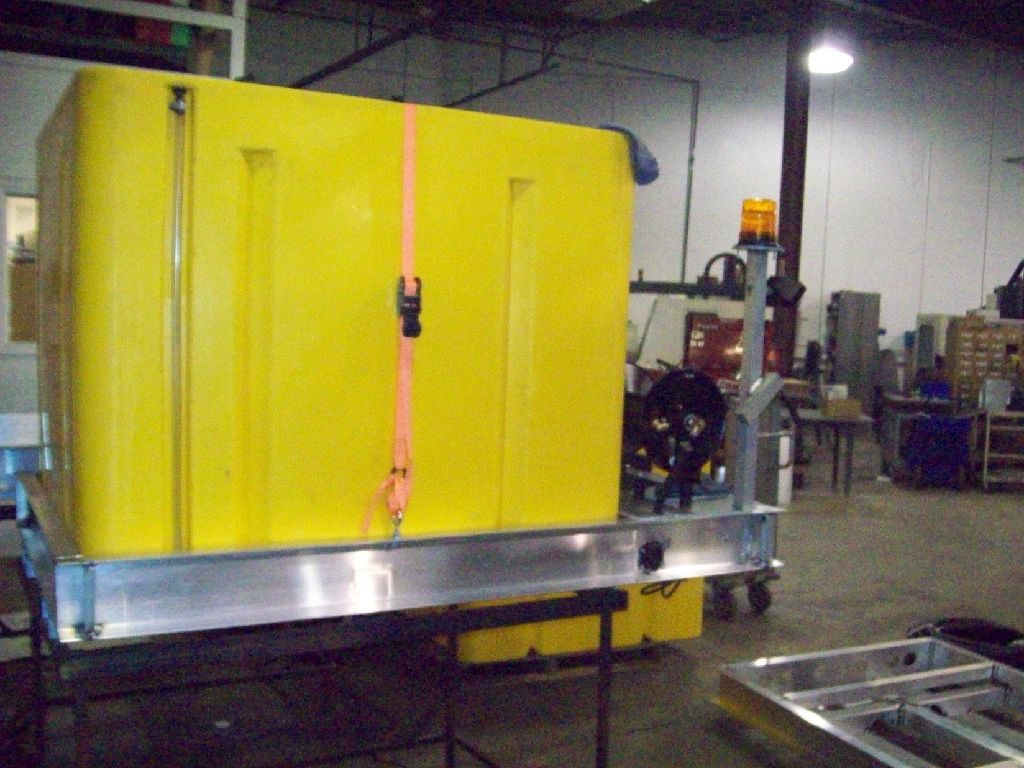 ALL UNITS BUILT HERE IN METRO DETROIT
NEW FOR 2014 - TANK BULGE CONTAINMENT
LED FLASHER REPLACING THE STROBE
**************************
This unit is also sold without a tank so that you can use any tank you like.






The new BYOT sprayer. The sprayer you won't out grow. Sold without a tank, it is made to be used with any size tank you would like from 25 to 2500 gallons or even more. It still features wireless controls, 3 lane coverage, aluminum frame, hose reel with spray gun, self filling, Honda power, and much more.

$6995.00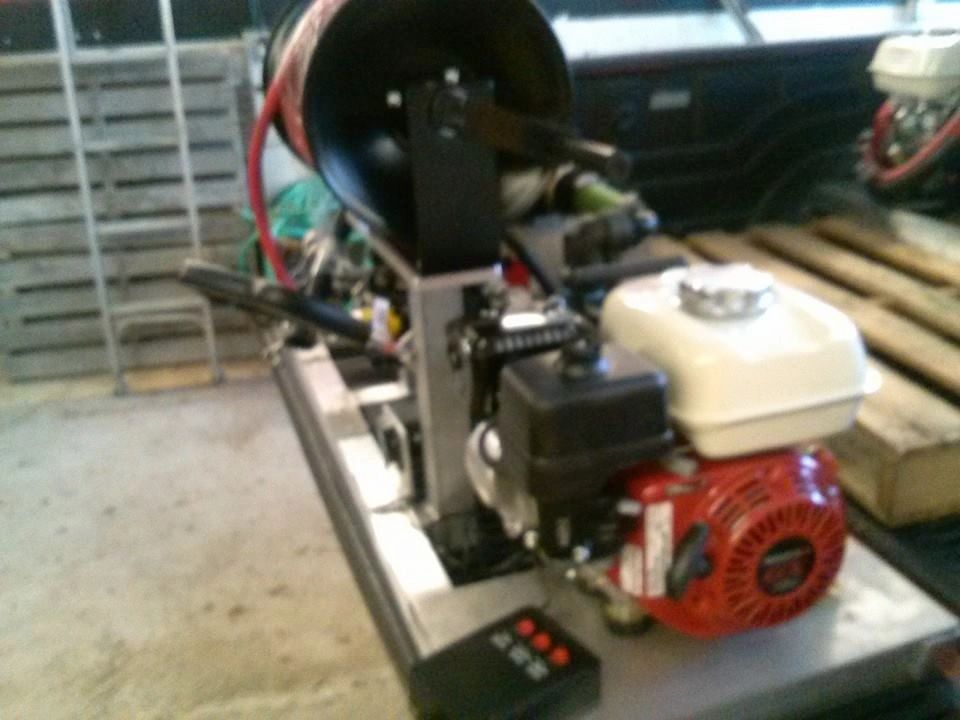 6.5 horsepower Honda engine, 150 gpm @ 58 psi pump, 3 lane, 3 zone coverage, boom, 90 ft hose reel with wand, TeeJet manifold, and our propietary remote control electronics. There is no tank! You can customize the capacity of the unit as you see fit, whether one size fits all, or per job. Poly pump, eliminates potential corrosion to pump impellers and housing, 6.5 HP one of the strongest available, filtered fuel fill port. The valve solenoids are exposed on the top and easily replaced by removing a pin and disconnecting it from the valve body, all electrical fittings are completely waterproof. The valve manifold fittings are flange type, so each valve body can be removed without having to disassemble the entire manifold. The valve body is made of poly and the integral components are made of stainless steel to greatly reduce corrosion.
The hose reel is powder coated and has 90' of 1/2" rubber hose, the hose will never change pliability with temperature. (extremely easy to work with when its -30 or 90!!)
The hand wand has a nylon handle and a stainless steel wand to greatly reduce corrosion and make it extremely durable in all conditions. The spray stream is variable, from full fan pattern to jet stream without changing nozzles. Nozzles are interchangeable for summer fertilizer and winter deicing. WIRELESS!! Until now there has never been another sprayer that operated wirelessly. The BYOT Sprayer does NOT require any installation! There are NO wires to run to the cab of the truck, there are NO wires to run from the battery to the back of the truck! Simply put the sprayer in your truck, plug it into your trailer plug and your spraying.. This is a great option since almost every plow truck tends to break down in the middle of an event at one time or another. The BYOT can be "installed" in a U-Haul rental and not upset your operation because the one truck that's broke down has all the permanent wiring and control box. Weather proof electrical enclosures.. Every electrical fitting, every electrical component every wire has weatherproof protection. And because we use electrical fittings if there ever were an issue with an electrical component, simply unplug it (not cut the wires) and either send it in for evaluation or replace it within a few minuets!
Only 2 manual valves. One valve controls the amount of fluid going back into your tank, creating a pressure relief, as well as allowing some control of pressure to the boom and/or wand. The other changes source for self filling from storage tanks.
The boom. Aluminum 1" tube, fits directly into truck receiver with either 2" aluminum square stock or stainless steel tow hitch. each boom has three functions, center spray, left side spray or right side spray... sometimes these functions are considered "lanes" left lane, center lane and right lane. The center lane is the boom its self. The center boom is considered to be a "wet boom" this means that there are no hoses between each nozzle body. There are 4 nozzle bodies spread 22" apart across the boom, each nozzle body has three different nozzles that are color coded for speed control, each nozzle body can be operated independently from each other (each can be turned on or off). The boom is fed from the center ball valve with cam lock fittings (easy to operate and does not require tools to assemble) with 1/2" rubber hose. The left lane and right lane nozzles are considered "boomless" this means that they are able to cover a large area without the presence of an actual boom and multiple nozzles. These boomless nozzles are custom made for snow and ice control, they are a combination of a fan spray and multiple jet sprays. Over all when the left side, center and right side are on we are able to cover over 30' in one pass. Each boom has the ability to operate independently as well, just left side, just center, just right side, center and left, center and right, both left and right or all on..


Add your own tank unit
BYOT Model $6995.00



---------------------------------------------------------------------------------------------------------------------------------


400 & 500 Gallon Gas Powered
Model - DS400 or DS500
400 or 500 gallon poly tank
Aluminum frame with fork holes
Honda engine / Pacer pump
Banjo valves and connections
Self -Filling
5 Lane Coverage (50+ feet spray width)
Controls for Left, Center, and Right
Spray in any combination.
Can spray at speed of 35 mph and higher
The most powerful sprayer of it's type
Sidewalk hose connection
Available in wired and lighter plug models

400 gal $7495.00 (wired)

500 gal $7995.00 (wired)
Lighter Plug Model Add $100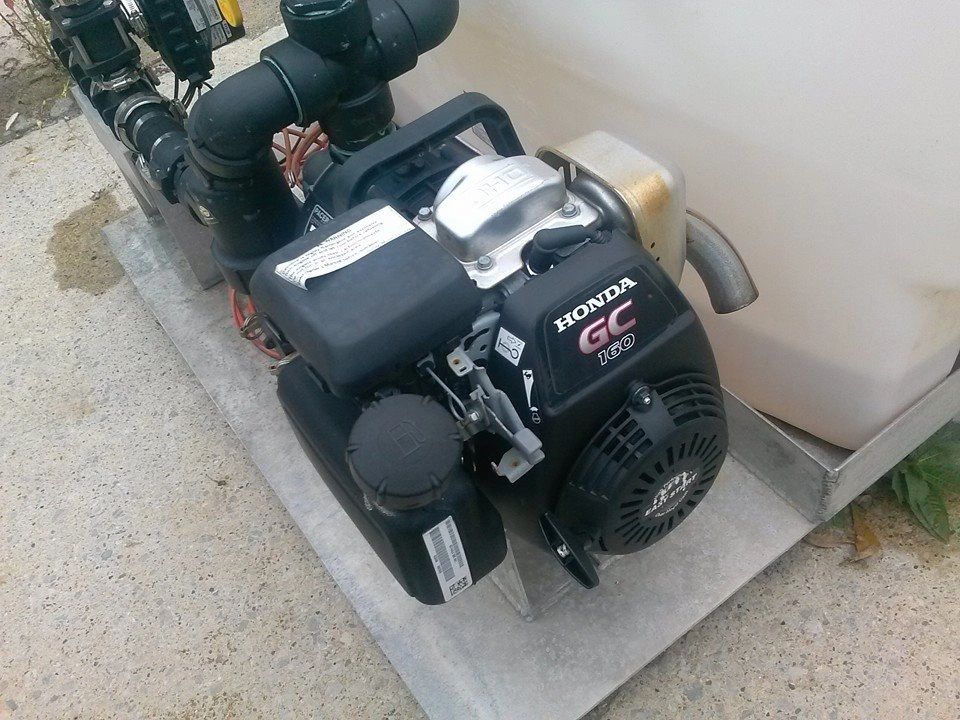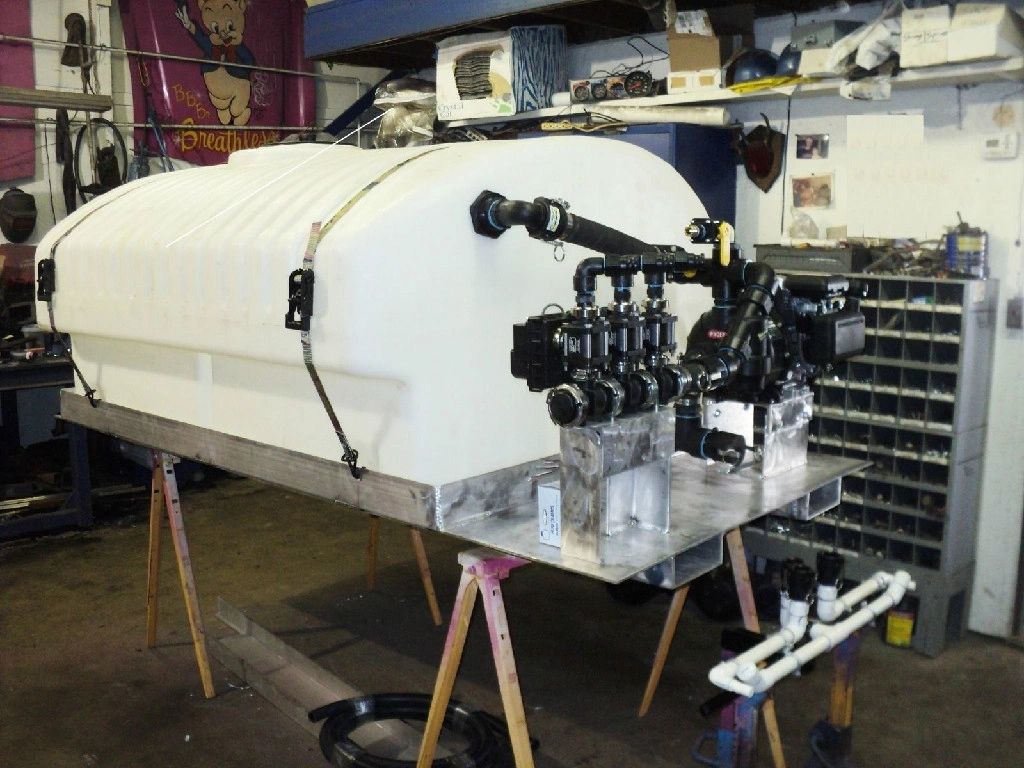 --------------------------------------------------------------------------------------------------------------------------------------------
New for 2014
Electric Units $1795.00

Includes:

275 Gallon Caged Poly Tank

2-12v Salt Water Resistant Electric Pumps

Receiver Mounted Spray Bar w/44 Pencil Jets

Hose Connection For Sidewalks And Steps.

Everything you need in one unit.
9 GALLON PER MINUTE ELECTRIC UNIT
$1795.00
Just add your own toggle switch and sidewalk hose
550 GALLON SYSTEM $2595.00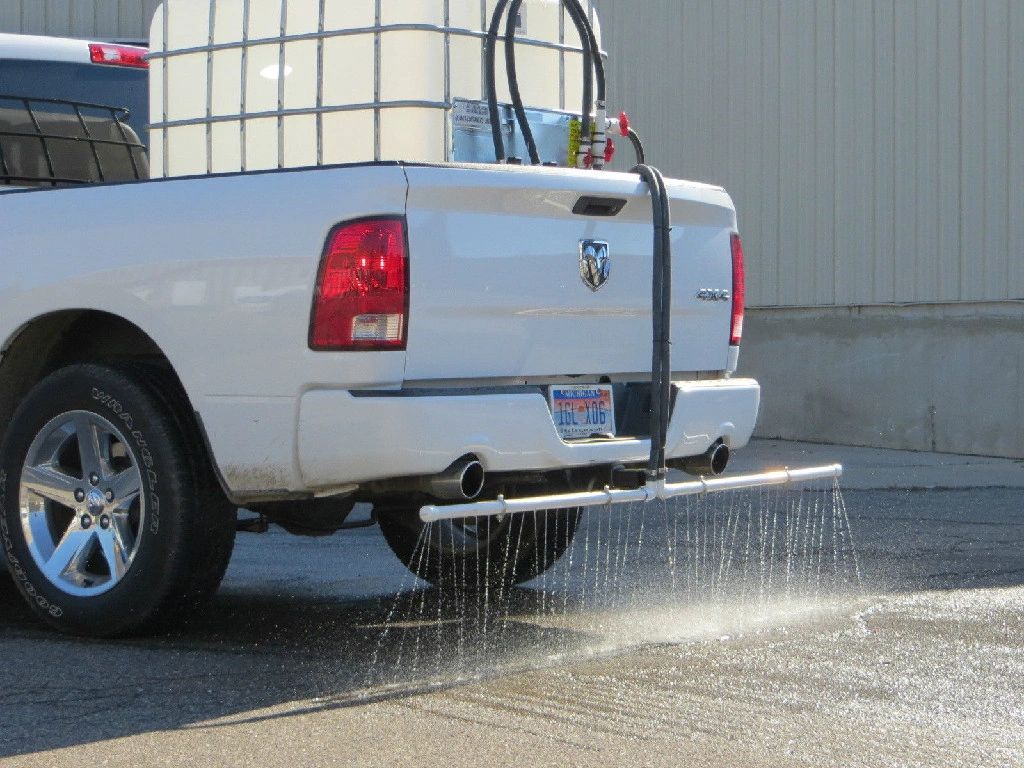 ---------------------------------------------------------------------------------------------------
LIQUID DE-ICER IN PALLET TANKS
275 GALLONS OF LIQUID DEICER
READY TO SHIP - INCLUDES TANK
$950.00
Panther Pink De-Icer $990 - Enviro-Green De-Icer $1200
-------------------------------------------------------------------------------------------------------------
ATV - UTILITY SPRAY SYSTEM
$450.00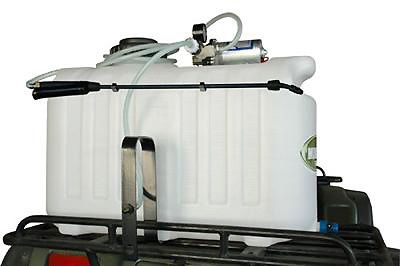 - 25-gallon capacity
- Spray wand with 12-ft. hose
- 10-ft. boomless sprayer included
- On/Off valve to control 10-ft. spray head
- 12-volt Shurflo 1.8 gallon/minute, 60 psi pump
- Pressure gauge for pump
- Fit ATVs and utility vehicles
- Easy "Set On / Lift Off" design
- Built-in tank graduation scale for accurate chemical mixing
- Heavy-duty pumps with Viton valves and Santoprene diaphragms
- Industrial hoses, durable plastic valves and fittings for long life and corrosion resistance
- Vented tank lid
- Tank drain valve
- Pump strainer for easy cleaning, if needed
- Powered by wired remote control that plugs into vehicles DC outlet
-------------------------------------------------------------------------------------------------------------------------------
2" HYPRO GAS DE-ICER
TRANSFER PUMP
6.5 HP Honda Style Engine
160 GPM Rating
$899.95
Leasing & Lease-to-Buy Options are available by contacting:
Tim Schut New Equipment Leasing, Inc. www.nelinc.com
(800) 589-3336